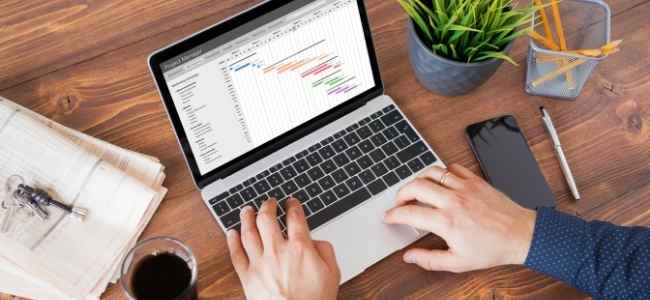 Field management software can help to streamline the operations of any business that employs field agents – saving both time and money. The software utilises cloud-based technology and is compatible with all smartphones and mobile devices, meaning your entire workforce are literally working from the same page.
Field management software also enables you to take care of a range of tasks across your business, from project allocation to invoicing , and accounting to payroll. Having all of these tasks managed in one single system saves time by cutting the risk of duplication, errors and missing information.
Here are four more ways field service management software can save your business time and money.
1. Cut down on admin
Admin tasks can be a real headache when you work in field sales as every detail needs to be tracked and every aspect of every job accounted for, including journey times and routes, time spent on site, tasks completed and any other relevant details. All of which can add up to an excessive amount of admin work.
Using field management software means you can automate a whole range of tasks, including scheduling invoicing, issuing work orders and reminders, which not only speeds up processes to save time, it can help cut the risk of input errors and duplication to help your business work more effectively.
2. Cut time spent on the road
The more time field agents spend on the road, the less time they're putting their skills to use in sales, repairs or whatever it is your business specialises in. Field service software can also help you cut down on time spent traveling and money spent on fuel.
The software works intelligently to allocate agents and projects according to a number of factors – one of which is location. And because field management software works in real-time, this means agents can instantly be allocated to a project based upon where they are at any one time.
This use of smart data essentially eliminates unnecessary or overly long journeys, which can all add up to significant savings in fuel costs and also working hours, meaning field agents spend more time with customers and less time on the road.
3. Make smarter spending decisions
It always helps to know how and when your business is spending money, and field service management software allows you to centralise all of its operations in one place – this can help you see where your business is spending most money and figure out ways to cut costs or better allocate spending, without impacting the quality of your service or affecting the morale of your employees.
If, for example, your scheduling and cost data shows that working with a certain supplier means your costs are more than the industry average, you can work with your teams and suppliers to work out ways to cut costs. Or if certain agents are taking longer to get to client sites or spending more on fuel than other employees, you can work out ways to improve their efficiency.
4. Strengthen sales opportunities
Using field management software can not only help your business save money, it can also help increase revenue and help cash flow by collecting data to generate greater quality leads, increase cross-sell opportunities and help with customer retention.
The cloud-based software can be integrated into your customer relationship management (CRM) system, meaning you can grow your contact list and data set with every job that is carried out. And because your sales or marketing teams will have access to the entire customer database, they can proactively reach out with service reminders, system updates, and more.
The system can also be used to automate the scheduling of follow-up calls and emails, along with customer satisfaction surveys and information on other products or services you offer, to increase cross-sell potential.