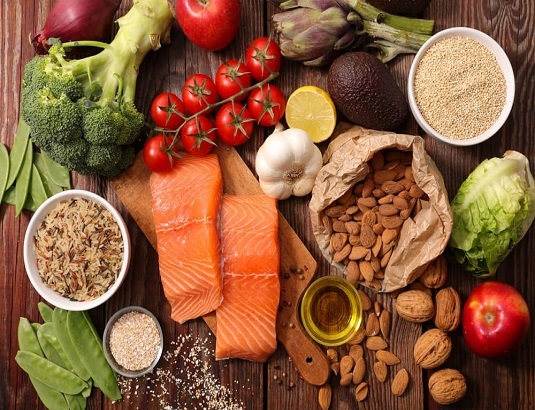 An angioplasty can be a life-changing experience. After an intricate surgery such as this one, a lifestyle change is a must. Exercise and a well charted diet after angioplasty are vital in making a recovery for a patient. To get the best prescribed diet from an expert, consult an online consultation. During an angioplasty, the patient's blocked arteries are opened up. The patient doesn't need to spend a lot of time in the hospital and is usually discharged 12-24 hours after the catheter is removed.
Recovery after an angioplasty is usually quick and most patients return to work a week after the procedure. However, to maintain your health, you will need to follow a proper diet after angioplasty procedure. The diet mentioned below is a general guide. Do not follow it until you have consulted your online dr.
Foods that you can include in your diet after angioplasty are:
Healthy fats: Healthy fats include food that is rich in omega 3 fatty acids. These foods include salmon, trout, mackerel, sardines and albacore tuna.
Vegetables and fruits: Vegetables and fruits such as berries, pears, apple, melons, carrots and broccoli supply your body with required minerals, vitamins and fibre. Including fenugreek (methi) in your diet aids in reducing cholesterol levels.
Healthy heart oils: Vegetable oils are rich in unsaturated fats and must be included in your diet after angioplasty. Best examples of these oils are mustard oil, groundnut oil, olive oil, sesame oil, peanut oil and sunflower oil. These oils also act as natural lubricants for joints.
Nuts and seeds: Nuts and seeds are a great snack for anyone who is recovering from an angioplasty. They are considered rich sources of fibre, proteins, minerals, vitamins, essential fats and antioxidants. One must include almonds, pistachios, cashews, pecans, walnuts and hazelnuts in a diet after angioplasty.
Freshly brewed hot tea: Instead of opting for packaged teas that contain processed ingredients, opt for freshly brewed teas. Both black and green tea prevent the formation of plaque and reduce inflammation.
Complement the above food with a good amount of water. Staying hydrated maintains a good immune system and a healthy body by clearing out toxins.
There are foods that need to be avoided while maintaining your diet after an angioplasty. These foods are:
Processed fatty meats
High Sodium and spicy food
Food and drinks with added sugar
High fat foods
Deep-fried foods
Caffeinated products and alcoholic beverages