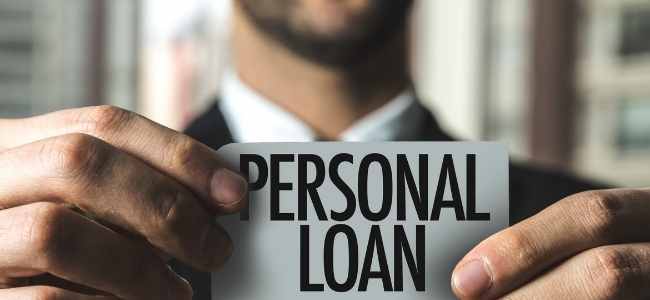 By taking into consideration the cost of living in Bangalore city, the majority of the people consider availing financial assistance in the absence of end-usage restrictions. If you are an eligible applicant, you can apply for a personal loan in Bangalore from an established financial lender unless relevant documents are submitted. This is helpful for them to cover up their financial needs rather than upsetting personal savings. Nowadays, several financial institutions including bank and non-banking both are involved in providing personal loans to the customer. Some of the best banks for a personal loan in Bangalore are as follows:
HDFC Bank:-
HDFC banks are providing personal loans to salaried and self-employed individuals. Obtain funds within a few minutes if you are pre-approved HDFC bank customers. It does not matter for what purpose you are applying for a personal loan; HDFC bank could customize the offerings for you. Individuals could also get benefitted from special rates, and exciting offers.
Interest rates—-10.75% and processing fees—– 0.8%-2.00%
Loan Eligibility Criteria
Employees working in private limited companies and public sector undertakings are considered eligible for personal loan at HDFC bank. It includes central, state and local bodies.
Customers who earn a monthly income of minimum 20,000 per month
Salaried individuals between 21 to 60 years of age. For a self-employed person, the age criterion is minimum 21 years and maximum 65years.
ICICI Bank:-
This bank provides a diverse range of loan product catering to customer's requirements. It is extremely simple to obtain a personal loan from ICICI bank. There are no hidden costs with a flexible repayment option of 12-60 months. Only minimum documentation is required to secure a loan up to an amount of 20 lakhs.
Loan Eligibility Criteria
Salaried professionals in between 23 yrs. to 58 yrs. are considered eligible for personal loan. For self-employed professionals, the maximum age to avail loan is 65 years.
Salaried professionals must have a monthly income of 20,000 pm. On the other hand, self-employed people must have turnover in between 15lakh to 40 lakh.
Salaried individuals should complete two years of experience in relevant industry. The years of experience needed for self-employed is five years.
Interest rates—- 11.59% and processing fees—– Rs.999
CITI Bank:-
To get a personal loan quickly, you can consider CITIBank. The bank requires minimal documentation for approval of your loan. After availing loans, you get unmatched benefits such as flexible repayment tenure, fixed interest rates, etc.
Loan Eligibility Criteria
Both salaried and self-employed professionals with a fixed income are eligible to take loans from CITIBank. Salaried individuals must have an eligible income of 25,000.
Age limit should be in between 21-60 years.
Loan tenure is up to 60 months
Submission of a valid ID proof and salary proof is essential.
Interest rates—- 9.99% p.a. and processing fees—– Up to 3% of sanctioned loan
In the wake of popularity regarding advances, most of the non-banking financing companies (NBFC) are also offering personal loans. Given below are a few such financial institutions, have a look:
Bajaj Finserv:-
Bajaj Finserv is one of the leading non-banking financial companies in India known for offering personal loans at attractive interest rates. The company offers personal loans for wedding, vacations, and other varied reasons.
Interest rates—- 10.99%—16.00% and Processing fees—– up to 2.00%
Loan Eligibility Criteria
Individuals should furnish color passport size photograph
Have to provide three months' bank statement of salary account.
Individuals should present employee ID cards and visiting cards as their identity proof.
Must have salary slips of the last three months.
Fullerton India:-
Fullerton India is a non-banking finance company offering loans up to 20 lakhs with flexible interest rates.
Interest rates—- 11.99%- 26.00% and processing fees—– 2.00%
Loan Eligibility Criteria
Age of an individual should be between 21 years-60 years.
They must be employed for a duration of 3 yrs.
Individuals must have minimum work experience of I year
Must carry the latest three months salary slip with a banking statement of the latest 6 months.
Must have a net monthly income of Rs. 12,500.
Those borrowers who are planning for credit is a crucial financial decision and have to pay close attention to below-mentioned parameters before selecting a personal loan in the city of Bangalore.
Quick, Paperless Approval:-
The above-mentioned banks are offering paperless approval on personal loans in Bangalore. Individuals are required to apply for a personal loan based on eligibility criteria and the loan amount will be disbursed to their bank account within a few hours. As the entire process is carried out online, there is no need to visit the bank thereby saving a considerable amount of time. Customers need not fret about losing or misplacing loan documents they are processed online.
Banks are offering higher personal loan eligibility as the multiplier of various banks ranging from seven to 27. This would lead to a higher eligible loan amount. HDFC Bank is providing the highest multiplier of 27 on the personal bank in Bangalore to obtain the desired loan amount. Eligibility to apply for a personal loan in Bangalore depends on the credit score, banking policies, and the company you are working for.
A Maximum Threshold of Credit Amount Provided:-
Reputed financial institutions like Bajaj Finserv are providing loans up to twenty-five lakh to borrowers who have exceptional credit ratings. You have to be prudent while borrowing as one should consider their repayment capability. Take a close look at the debt to income ratio before deciding the loan amount based on your requirements. Borrowing a lump sum amount might create an unnecessary financial burden through enhanced EMI's and loans.
CIBIL Score of Potential Borrowers:-
There are quite a few lenders who do not have any reassurance of repayment through liquidation of collaterals amidst default in payments. In such circumstances, they would consider the CIBIL score of an individual. It provides a better insight into an individual's creditworthiness. By doing so, lenders will have an assurance of prompt repayments. Therefore, it is mandatory to check the CIBIL score before approaching a reliable financial institution.
Note: You must have a robust credit rating of 750 or more to gain access to terms and conditions over financial deals.
Features of Personal Loan in Bangalore
Typically, personal loan amounts are leveraged for a diverse range of needs including marriage, home renovation, purchase of goods, travel, and covering medical expenses. If you are planning to close high-interest credit cards may apply for debt consolidation.
It is extremely complicated for a salaried individual to obtain a personal loan in Bangalore city as banks turn a blind eye on people working at unlisted firms, proprietorship entities. Potential borrowers who are applying for a personal loan in Bangalore should consider Non-banking financial companies who demand minimum eligibility requirements along with documentation. This would ensure a hassle-free application process.
So, if you are searching for a bank/ non-banking financial institution for availing personal loans, this article may definitely help you.