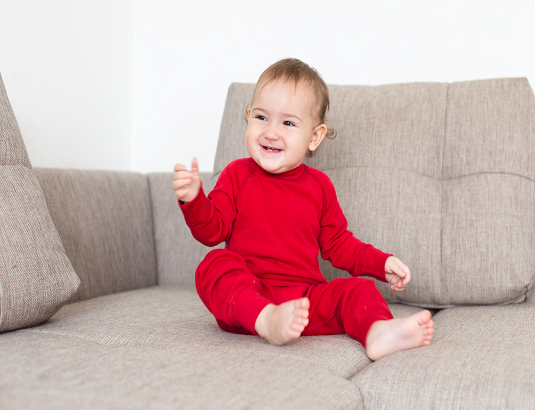 During the harsh, mind-numbing cold months, thermal wear helps one to stay sane and functional. One needs at least three to four layers of thermal clothing if one is living in a place of sub-zero temperatures. They are also essential is one is planning to take a trip to the cold mountains.
What is Thermal clothing?
It is a kind of clothing that one wears under regular clothes to keep oneself warm. It protects the body from the freezing temperatures and keeps the chill-out. It is made of different materials such as woollen, silk, polyester and cotton.
Woollen is the perfect choice as it gives the maximum amount of heat. However, wearing woollen material right over the skin may be uncomfortable for some, they can try the cotton versions.
The cotton ones are soft and provide great comfort. When it comes to keeping the body warm, cotton cannot beat woollen but it does provide great comfort.
Silk thermal wears are a great fit but they are not god for sub-zero temperatures. Polyester ones are affordable and help the body to retain its heat effectively. They do not give warmth like the woollen versions but they retain the natural heat produced by the body.
Suggested– Follow These Lifestyle Tips To Have a Notable Personality
Why is it good for your kids?
Just like any clothing section, thermal wear is also divided into winter innerwear for mens, baby thermal wear and women's thermal wear. If you have a kid and here is why you must get the thermal wear for your child.
The immunity system is not the strongest in young children and therefore, parents must invest in good quality thermal wear. They can either opt for the natural fibres or the man-made ones. Thermal wear fits according to the child's action and does not cause even an iota of discomfort to the children. The fabric of thermal wear is breathable and therefore, it will never make the itch.
The material is stretchable and therefore, it is easy for your kid to wear it. It will keep the moisture and cold away from your little one.
Types of thermal clothing
They come in several different sizes and types. One can opt for the complete inner set. It consists of top and bottom clothing. Stockings are also available in the thermal wear. The face is one of the sensitive parts of the body so one can also shop for balaclava masks that cover the entire face and the nearby areas to keep the chill-out. People can also buy thermal socks that will keep you warm and nice.
Does it affect your appearance?
Thermal wear snugly fits a person. It sticks to the body well and hardly noticeable when you wear something on top of it. You can pull off a high fashion look without sacrificing your comfort.
At the end of the day, no amount of glamour and fashion can ever replace comfort, especially during cold months. So if you do not want to spend your white Christmas sick in bed, better invest in some good quality thermal wear.