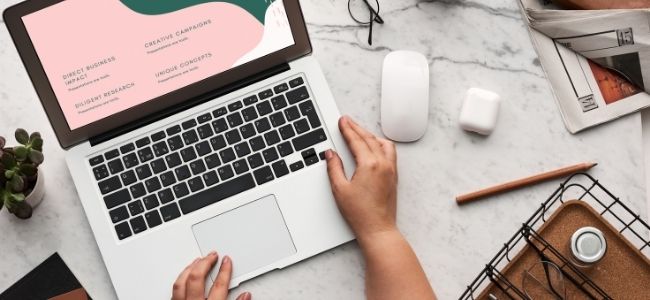 But when it comes to the Food and Beverage (F&B) industry, it requires end-to-end traceability.
ERP solutions that are tailored specifically for the F&B sector help businesses keep pace with industry requirements:
Any standard ERP software solution can help companies run their financial reports, inventory number, and accounting procedure.
Keeping up with food-related laws and regulation
Inventory planning, management, and tracking
Real-time supply chain monitoring and tracing
Restaurant owners have to even keep up with the preservation of the final products, product consistency, product recalls, and more.
Thus, there is a need for food processing ERP software that can deliver data-driven insights across all food business departments.
Let us look at some of the best food processing ERP solutions that you can consider implementing for your business.
1. BatchMaster
BatchMaster ERP specializes in serving the F&B industry with its tailored solutions designed to manage formulation, speed innovation, and simplify production.
It seamlessly integrates with popular business applications, including Sage 1 Sage 300, QuickBooks, SAP Business One Financials, and Microsoft Dynamics GP.
The system is quite useful in consolidating batch information and managing multi-stage production. It helps control overhead costs while ensuring efficiency.
What's more, its business intelligence helps gain deep insights to make fast and informed decisions. More than 2000 customers have trusted BatchMaster for their food processing requirements.
Some of its features include:
Inventory and planning
Evaluating costs
Order management
Safety management
Reporting and analytics
Pros
Robust dashboard
Supports multiple languages and currencies
Cons
Pricing
2. UneeCops – Sap Business One
UneeCops – Sap Business One offers end-to-end solutions to effectively handle all your food processing needs.
It is suitable for small and medium businesses and can be deployed across various industries, including manufacturing, pharma, electronics, automotive, and more.
This food processing ERP software gives you real-time visibility of your available stock and accurately tracks inventory based on various filters. Not only that, but it also helps with analyzing production cost estimates and management.
You can quickly generate reports on royalty and provisional cost sheets.
Some of its features include:
Quality management
Schemes management
Reporting and analytics
Distribution management
Pros
Easy to use interface
Seamless integration
Cons
Pricing
3. Deskera
Deskera is a robust food processing ERP software designed to help gain full visibility into the performance of the business.
This cloud solution aims to increase efficiency and profitability by giving full control over quality management and traceability.
Using the system, managers can easily conduct various assignments, including formulating new recipes and monitoring production costs, and more. Besides, it is well-equipped with reporting tools that provide data-driven facts to help make informed decisions.
Some of its features include:
Distribution management
Financial management
Project management
Purchase order management
Supply chain management
Pros
Stays compliant with the latest laws and regulations
Easy to use
Cons
Customer service needs improvement
Pricing
4. SYSPRO
SYSPRO is your all-in-one food processing ERP software that offers integrated business solutions. From inventory to production traceability, and financial and accounting, it can take care of all.
It can be deployed in the cloud, on-premise, or through a hybrid model.
Using the system, you can quickly audit and identify and retrieve potentially defective goods.
In fact, it makes it easy to manage and control the return process. It streamlines and automates the process of authorizing and tracking customers' warranty claims, complaints, and warranty claims.
Some of its features include:
Quality control
Project accounting
Quote management
Scheduled reporting
Supply chain planning
Pros
User access control
Multiple currency support
Cons
Pricing
Conclusion
By implementing food processing ERP software, you will get full visibility into your business operation — from start to end.
It equips managers with information that can help identify opportunities and minimize risks. This is your key to gaining a competitive advantage within the food & beverage industry.
So tell us which food processing ERP solution are you currently using? Comment below.